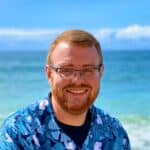 Hello, and welcome to My Frugal Tech! My name is Mitchell. I graduated from St. Cloud State University in May of 2017 with a degree in information systems. I started this site because of my knowledge of web development, and also to provide support to those in need.
You may be wondering how I came to acquire all this knowledge about web development. I run my own savings website, Frugal Finders, and have learned a lot through the course of developing and maintaining this site. I never paid anyone for design or development work, and did it all myself.
Again, welcome! I'm so glad to have you here!